Sumanta Baruah draws cartoons on topics of science, technology and environment. A self-taught cartoonist, with a background in computer science, Sumanta tries to simplify science for the masses. In his day job, a Senior Manager at Samsung R&D India – Bangalore, apart from his technical responsibilities, he creates visual stories to simplify complex technology concepts for developers and the general public.
What others say about Sumanta's cartoons
'Smile with Science' : A Cartoon Exhibition
Distinguished scientists Prof. U. R. Rao, former chairman of the Indian Space Research Organization and Prof. P. Balaram, former director of the Indian Institute of Science enjoying Sumanta Baruah's cartoons at his exhibition Smile with Science (Indian Cartoon Gallery, May-June 2010)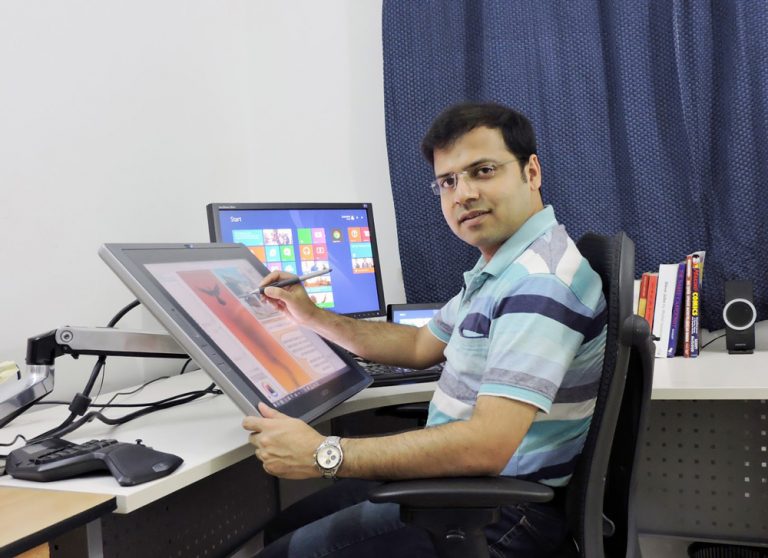 Sumanta Baruah at his drawing desk.